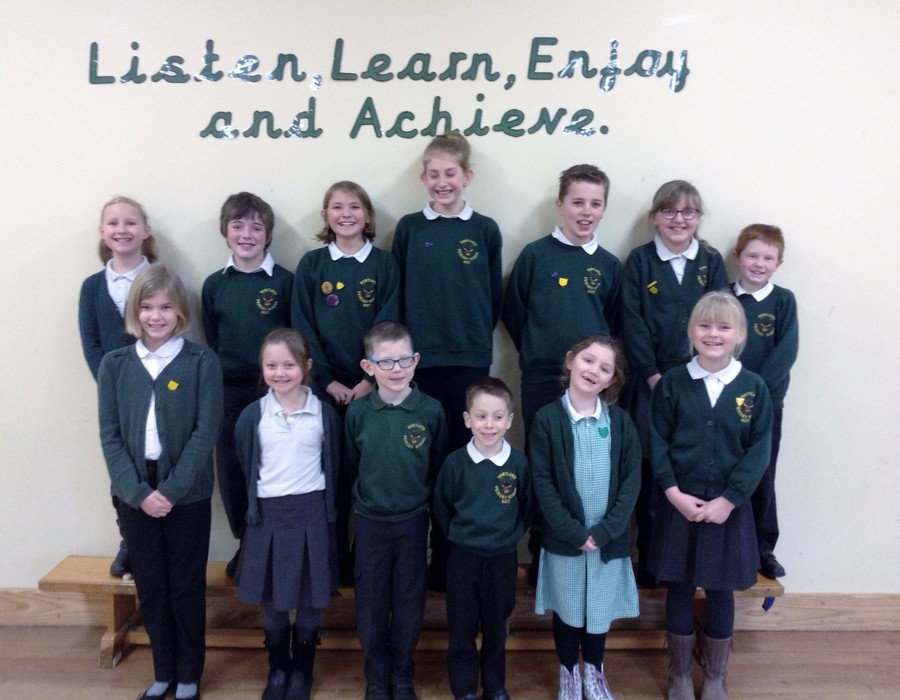 School Council
What is a school council?
At the beginning of each new school year, two children from each class are voted as school councillors. Their job involves being the 'voices' for our class. They attend school council meetings where they can share their ideas and decide how to use them to make our school a better place!
What do we do?
We represent the views and opinions of our classes. We each have a special job within the school council team. This is because we each have a role to play in carrying out the ideas we talk about!
At our meetings we have chance to sort out problems and ideas. This term we have focused on how we can improve our play times.
Nina and Harvey attended an 'Anti Bullying Week' workshop with other children from the ACCT run by Mrs Knight, Headteacher at Instow Primary and shared what they had learnt in assembly with the rest of the school.
We are currently thinking of new fundraising ideas to raise money for the school.
Spring term updates:
In the last few meetings we have been discussing our new project of revamping the 'old quiet area'. Each member went back to their class and asked their peers what they thought the area should be turned into. We got a variety of responses and it was finally decided that the area would be turned into an outdoor reading area, which would help promote and instil a 'love of reading' throughout the school. We then went on to discuss what the area needed and decided that we would like to cover the area with astro-turf and have some new seating, including a story telling chair. We also decided that the fence surrounding the area would need to be replaced and painted.
We have estimated that the project will cost approximately £2500 and are currently in the process of sorting out some fund raising events such as: a sponsored book read, a second hand book sale and a cake sale. We are also hoping to apply for some local grants and ask local businesses for donations towards building supplies.
We are looking forward to the project developing and will keep you all updated on any developments. Please see the School Council board in school for photos and updates on the project.
If you have any way of supporting the School Council with this project then please contact us as we would appreciate any help or advice!