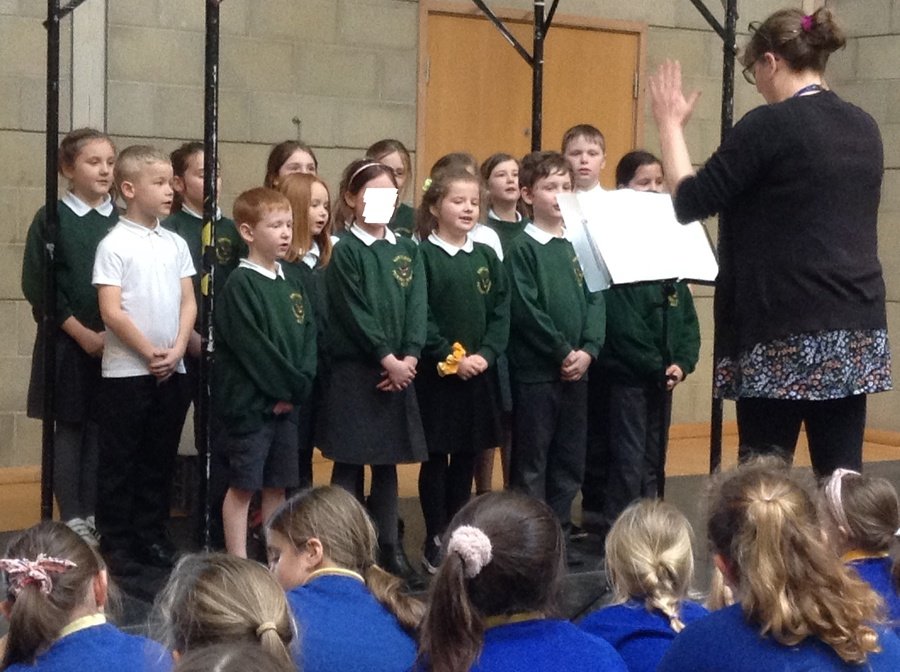 Author Visit
We were joined by author Amy Winfield to help us celebrate World Book Day. She explained why she started writing stories and showed us the process of how she writes a book. We had a go at making our own storyboards.
Exmoor Zoo school visit
We enjoyed a great visit from Stephen and Kelly at Exmoor Zoo who brought along a range of the animals they look after. Every child from Preschool to Year 6 had the chance to meet and touch the animals, from snakes to cockroaches to tawny owls! The talks were very informative and helped the children understand the topics they are learning about further. The pupils were complimented on their excellent behaviour and the interest they showed in the animals.
Rotary Club Youth Speaks Competition
A big well done to Grace, Arly and Florence who represented the school at the Rotary Club Youth Speaks competition. They talked about their chosen topic 'Plastic Pollution' articulately and passionately. Despite being up against experienced groups, there were just 6 points out of a possible 115 separating all the teams. We are very proud of them.
Whole school Nativity 2019
Thank you to all the children for making this year's nativity so great. They acted and sang so well across all 3 performances, we are very proud of them.
Christmas Around the World
Thank you to Mel for coming and teaching Class 2 about Christmas in Germany. The children drank some (non-alcoholic!) mulled wine, sang some German songs and listened to Mel telling them about some German traditions.
KS2 Cross Country
Well done to our Key Stage 2 children for their efforts at the cross country festival. They all tried their hardest in sunny, but very muddy conditions.
Year 1/2 Multiskills Festival
Year 1 and 2 had a great morning at the Atlantic Racquet Centre in Bideford. They took part in many different multiskills activities with 7 other schools in the ACCT. Well done to the children for their behaviour and enthusiasm.
Burton Art Gallery Visit - Michael Morpurgo Exhibition
Year 5 and 6 enjoyed an afternoon at the Burton Art Gallery before half term. They saw some of the artefacts used on the set of the play 'War Horse' and learnt about how Michael Morpurgo writes and where he gets his ideas from.
Visiting Authors: Tom McLaughlin
We enjoyed a great visit from children's author Tom McLaughlin, as part of the Appledore Book Festival. Tom talked to all the classes about how he thinks of plot for his stories and showed them how he illustrates his books.
Multiskills Festival
Year 3 and 4 children enjoyed their morning at Atlantic Racquet Centre participating in tennis based games with children from across our Co-operative Trust.