Visiting Authors: Guy Bass
As part of Appledore book festival the school was visiting by children's author Guy Bass. He shared with us extracts from his books and talked to the children about his inspiration and ideas.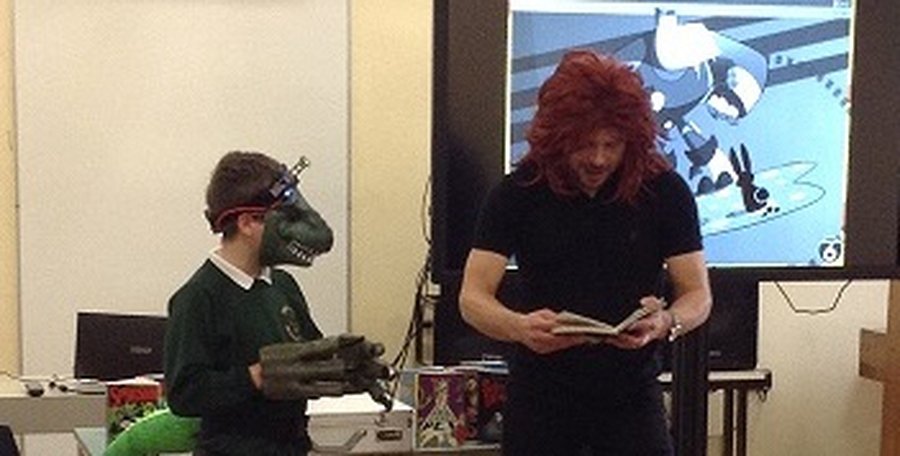 Year 5 and 6 Orienteering in Burford Woods
'We would like to thank Woolsery School for an amazing day orienteering. It was a gloriously sunny day and we loved exploring the woods with the Woolsery children, who were all really friendly. Mr Cole and the our staff organised a fantastic day for us and we would all like to thank them. My favourite bit was watching Mr Cole make fire.' Livy, Year 6
KS2 Construction Workshop - January 2016
Year 3 and 4 were set the challenge of making a shelter - which they could all sit in - to survive an extremely windy environment. They had to think about wind resistance, as well constructing a free-standing structure out of only stick and rubber bands!
Year 5 and 6 were set the challenge of constructing a roller coaster out of only sticks and rubber bands.